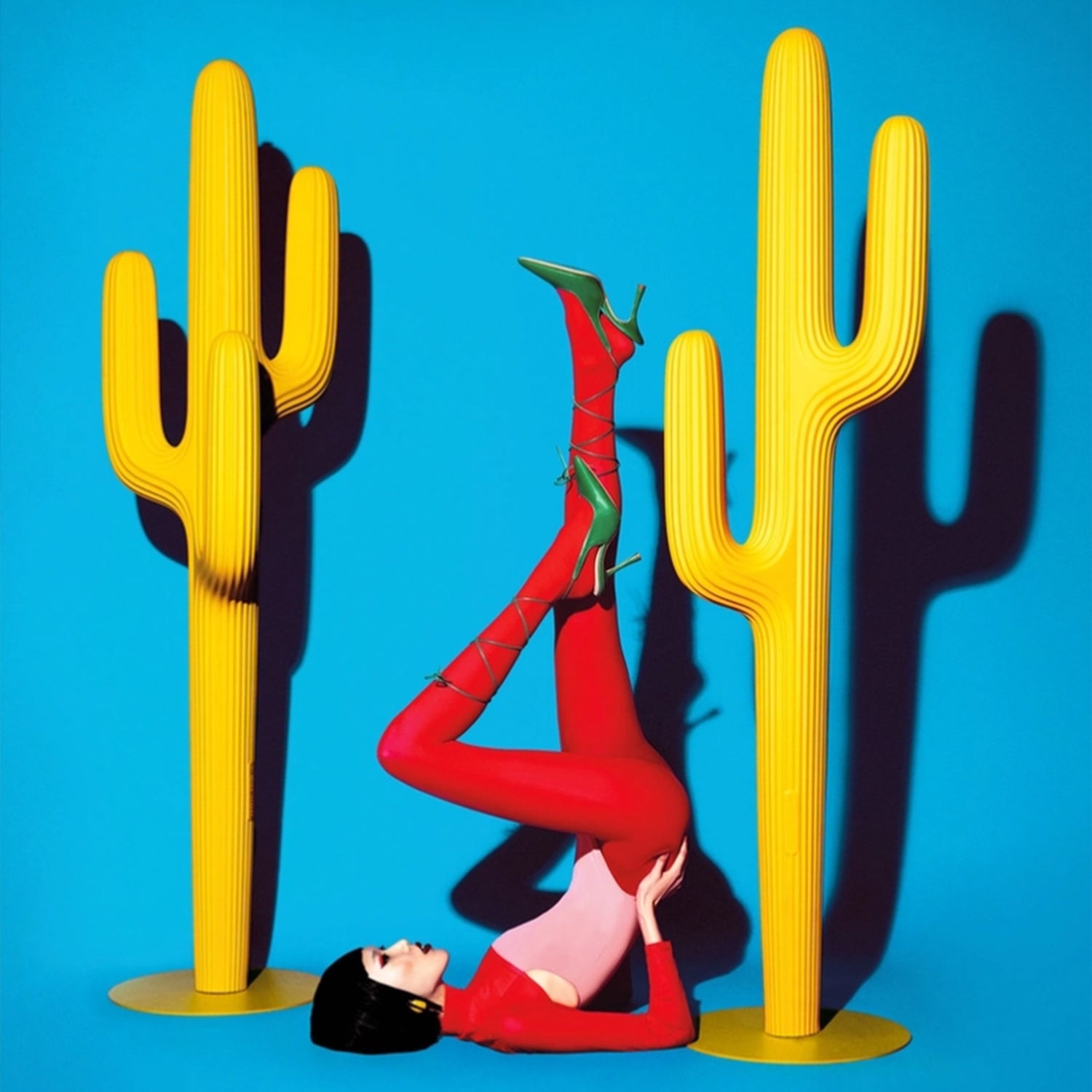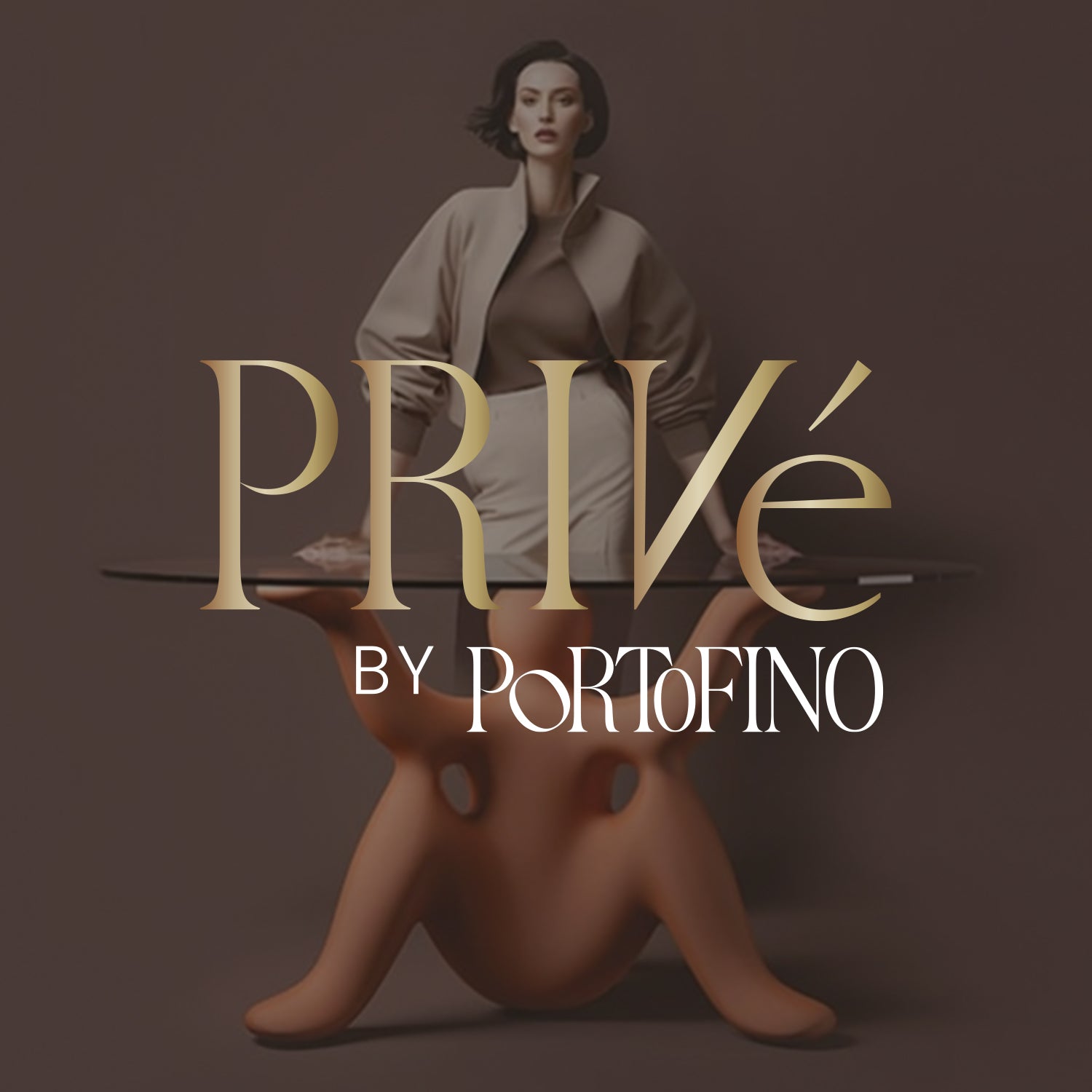 Portofino Privé
Meet the Designers behind our curated Luxury Collection
Portofino Privé showcases an exclusive curation of luxury collections crafted by the world's finest designers, delivering timeless sophistication and unrivalled craftsmanship.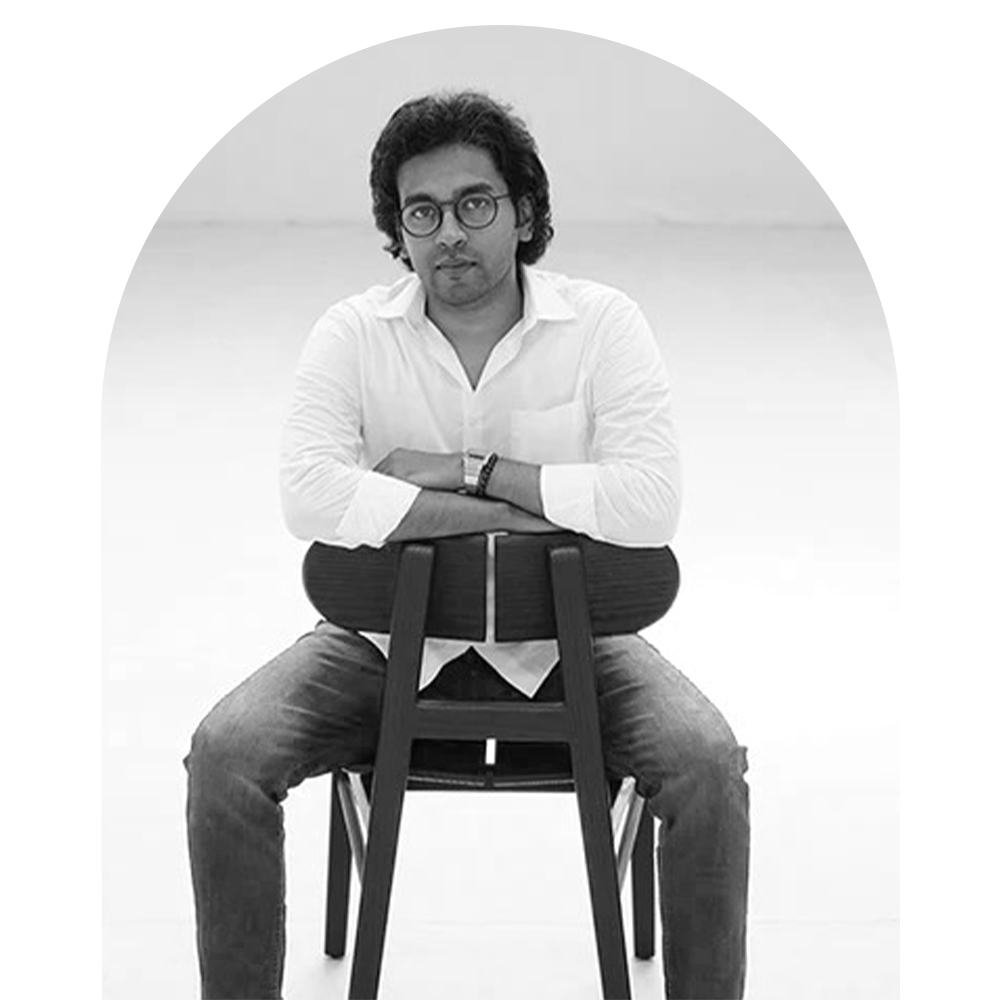 Esvee Atelier
With a background in Architecture and a Masters in Furniture Design from NID Ahmedabad, Esvee's Principal Designer Srikanth Varma proposes a conscious outlook on consumption and its dependance on creation. His personal design philosophy of "Nothing more nothing less" is rooted in "Conscious Minimalism" and lends itself as the core values of Esvee's ethos.

Esvee Atelier was founded in 2018 by Srikanth Varma and Keerthi Datla as a space to create and explore Indian contemporary design that encourages the conscious use of one's living spaces. The design house creates fine-crafted & collectible furniture that serves as functional art in everyday spaces.

Arjun Rathi & Ismail Plumber
Arjun Rathi

Arjun Rathi is a Mumbai-based architect running a multi-disciplinary studio working across Architecture & Lighting Design called Arjun Rathi Design. Through his studio's work, he interprets space through the lens of lighting, designs fixtures and installations that can capture our imagination and Who is document is thisścan inspire us in these spaces.
Ismail Plumber

Ismail Plumber is a Mumbai based glass artist and architectural glass designer running a commercial glass company, Studio Golden Glass. With his three decades of experience in commercial glass and formal training in blown glass in Turkey, he explores his personal passion for glass art through his fused and cast glass works.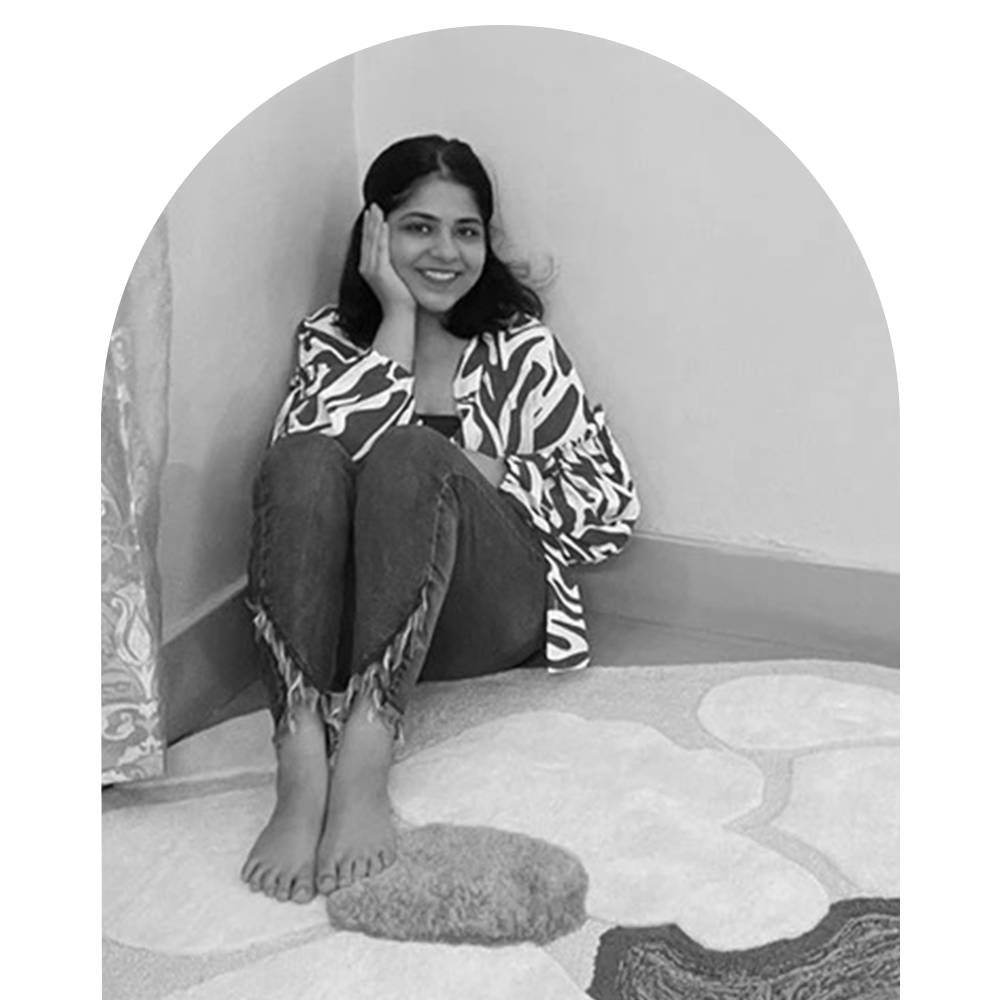 Loops by LJ
Introducing Latika Jagwani, the creative mind behind Loops and a fashion design graduate from Pearl Academy, Mumbai. She's a 25 year old textile enthusiast based in the city of Lucknow. The thought of combining colors, textures, and seamlessly blending the modern with the traditional in her designs is what gets her heart racing!

The idea of Loops occurred right after the times of the pandemic, where everything took shape virtually. From learning the intricacies of rug making through video chats to navigating the uncharted territory of finding skilled weavers, the journey appeared daunting in the beginning but sure was like an exhilarating treasure hunt!

The pandemic became a transformative period for the tiny idea that was Loops, allowing them to find their true calling and utilize the time creatively.Far from mass production, Loops aims to offer a tailored service to those who understand and enjoy a high-end product, where a month's production time contains a story of ageless culture.

Loops is about creating jaw-dropping art pieces that will leave you swooning. Along with their strong texture game – it's like a cozy hug for your feet! The brand realised how rugs and other home decor pieces could become tactile paintings. This textile art allowed us to push past 2D limitations and bring a physical object into space to create warmth, comfort and joy.


In a short span of just one year, Loops has left its artistic mark on the world, capturing the attention of magazines and renowned architects. The journey has been nothing short of exhilarating, and we surely envision a bright future with endless possibilities for the brand.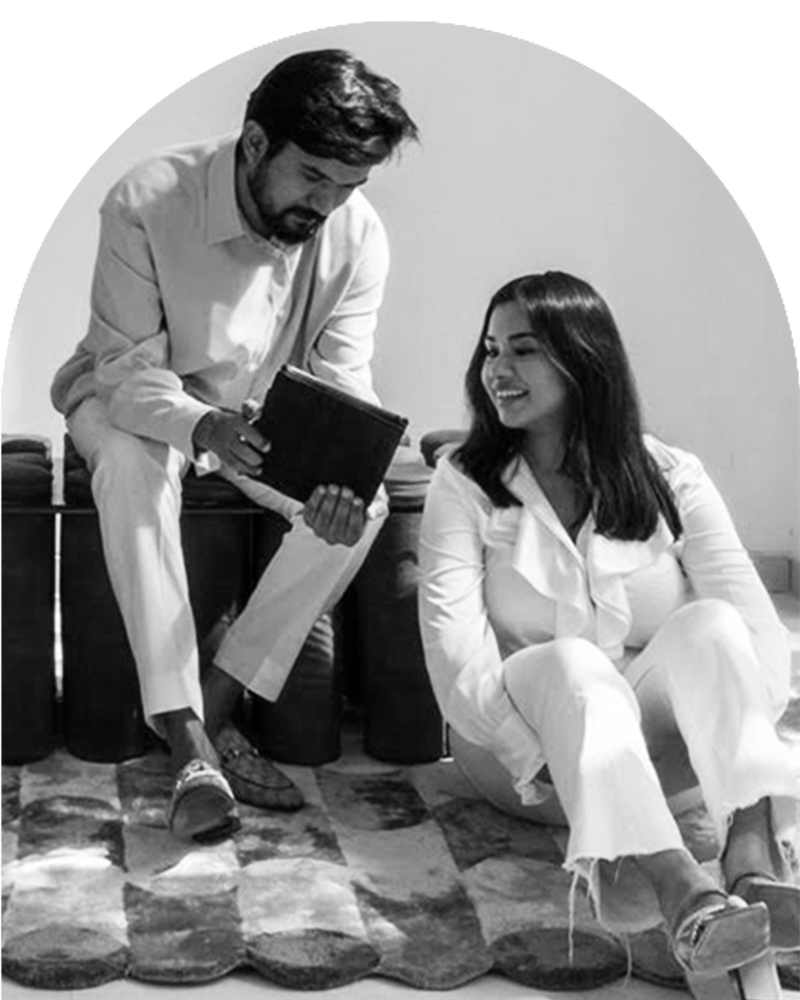 One o One Studios
With our one-of-a-kind statement pieces that add character to and bring any room alive, One O One is a contemporary furniture and product design company. We promise, our collections will leave you fascinated. Inspired by design revolutionaries and driven by passion, One O One goes away from standardised, mass-market design styles to unique and urban, made-in-India ones, for all kinds of spaces. The 'One O One' of designing spaces, the company makes a reaction of 'wow', accessible to all.

The brainchild and heartchild of Yasha Mehta and Hiren Ganatra, One O One translates global furniture and product design ideas into reality. Our founders, Yasha, a design professional who graduated with an Interior Design Degree from Parsons School of Design, New York and Hiren, a serial entrepreneur who also runs ColabCompany, a reputed, half-a-decade-old name in the interior designing arena, are passionate and driven to innovate the Indian design space.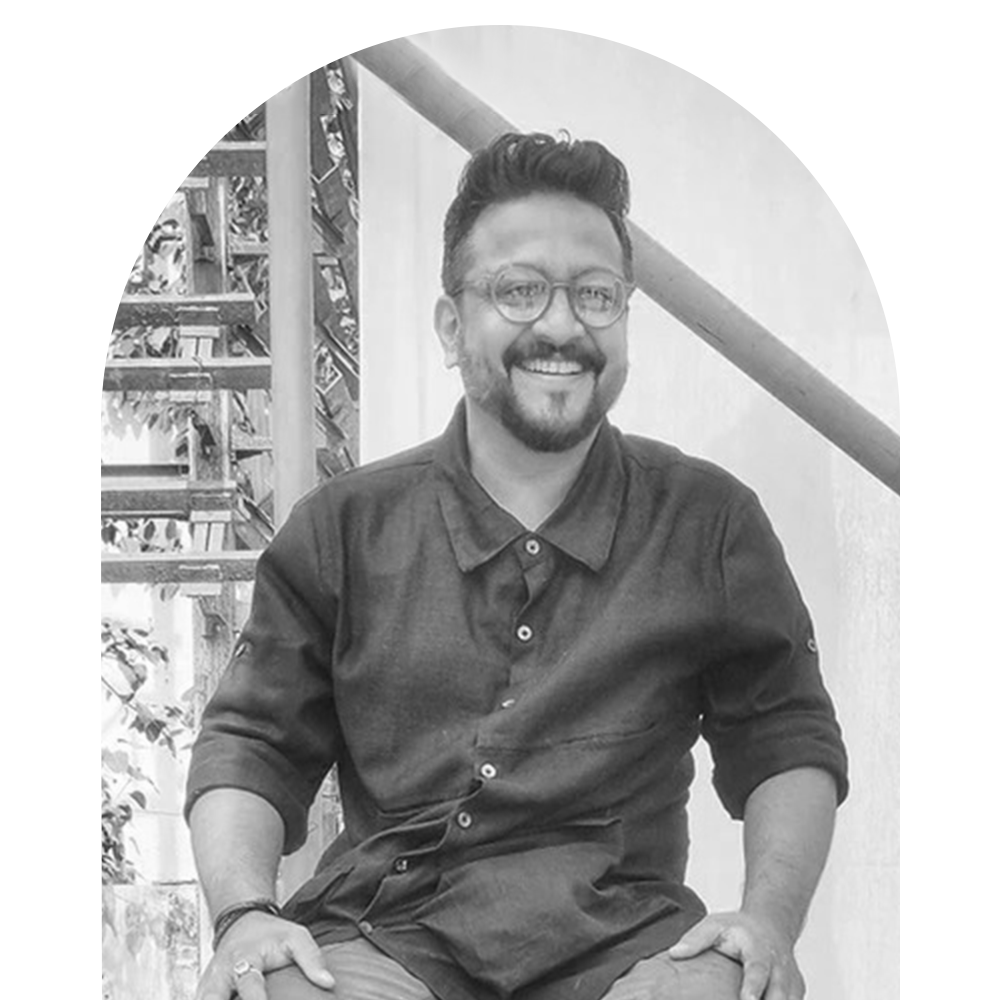 Name Place Animal
Priyam is a designer and founder of Name Place Animal Thing, a design studio that specialises in Furniture, Lights, Decor & Installations.

Priyam loves to explore materials and infuses quirkiness & joy into the world of design. His passion lies in creating designs which are playful and intriguing - Products which spark joy through design!

He has a career spanning over 12 years across diverse disciplines like furniture design, light design, spatial design and ecommerce. Priyam has an impressive track record of developing over thousand SKUs while working at different organisations and over hundred unique pieces since founding Name Place Animal Thing three years ago. He was awarded the prestigious EDIDA award in 2018 by Elle Decor for his bedroom collection design.

Priyam has studied production engineering from Mumbai University & has pursued a specialization in lifestyle product design from National Institute of Design (NID). With a solid foundation in both manufacturing and small-scale artisanal techniques, he possesses the unique ability to create bespoke statement pieces alongside affordable, batch-produced designs.
Kindly let me know if you need anything else.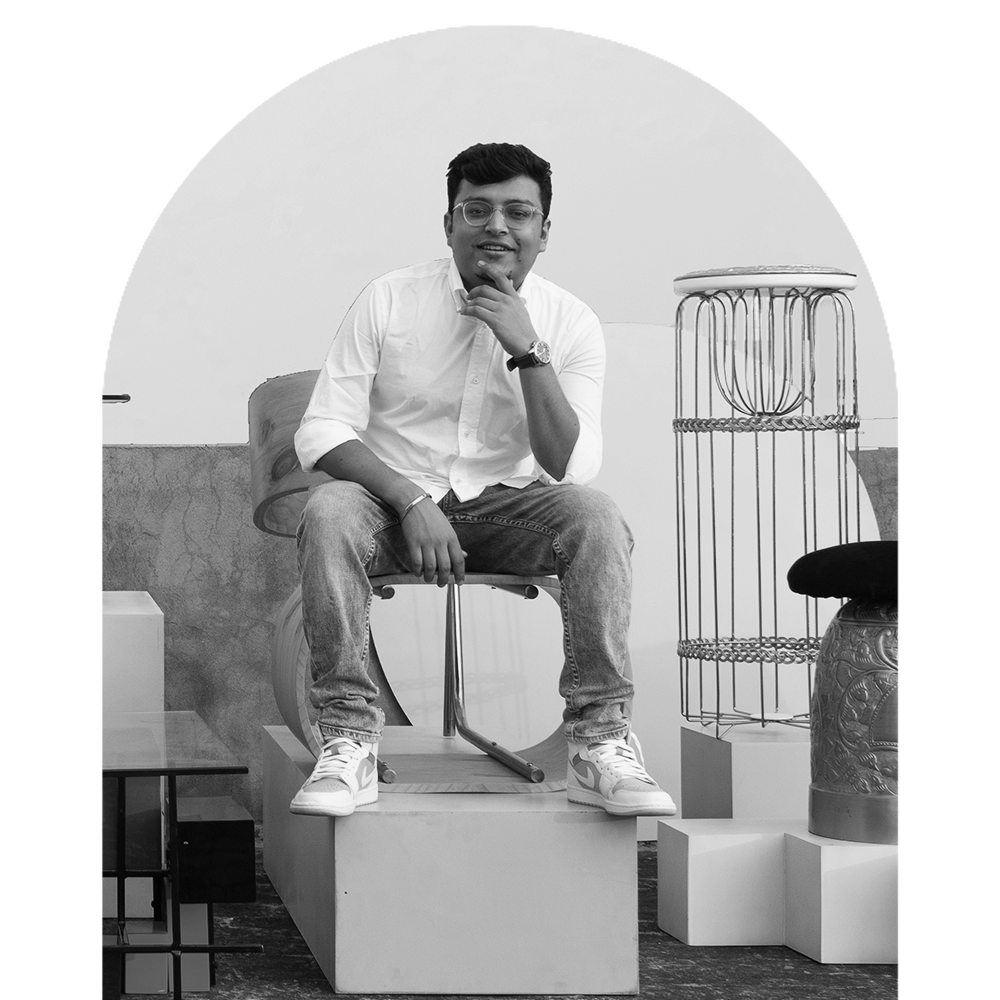 White Studio
A product designer by profession, optimistic by heart and curious by mind, Gitesh Mehta started his journey, after graduating as a Product Designer, through his 80 year old family business of Trophies known as KN Group.

Hailing from the 'Brass City of India', i.e. Moradabad, he has always been up close with different materials and manufacturing processes. His curious mind led him to merging one thing with another, challenging the static monotonous manufacturing. Hence, White Studios was born out of his passion to break the monotony and love for arts and design. He is heavily inspired by his father who is always pushing, supporting and mentoring him.

Art Attaichi
Art Attaichi is born out of immense love for Art and Design by Fainy Thakor, an Architect. She is a connoisseur of Art, and appreciates the aesthete value and meaning it brings to a space. She has always designed spaces keeping in mind how a person feels and interact with it.

Art Attaichi is an attempt to bring the same essence into people's life through art.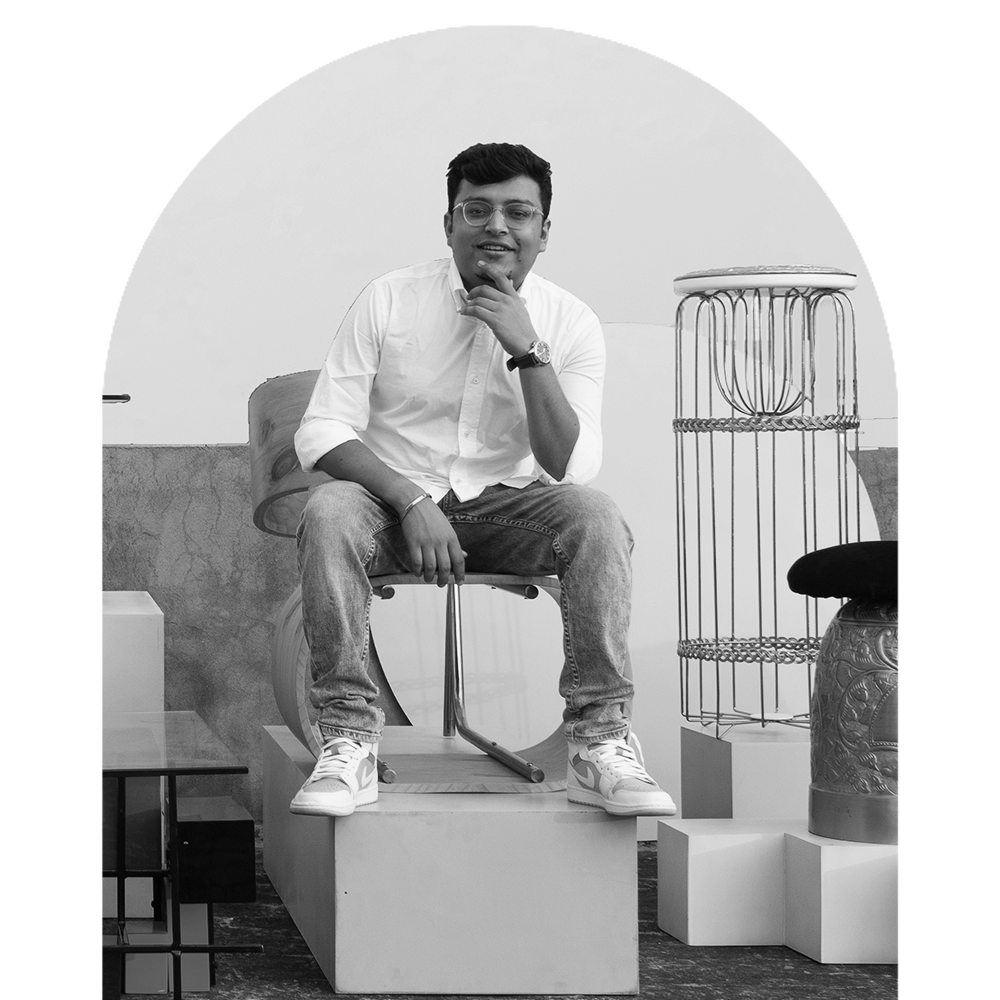 Living with Elan
Mukund Agarwal
Mukund Agarwal with a degree in Construction Engineering & Management from Purdue University is all about the careful planning and skilful execution of the project. With a strong execution team on board they are able to undertake turnkey projects of any magnitude.
Vidushi Gupta
Vidushi Gupta with a degree from the Parsons School of Design New York is all about bringing out that oomph and glamour or shall we say "elan" in her projects. With over a decade of being in the lifestyle space and passionate about color and form, she wants to create spaces that are unique to you and your story.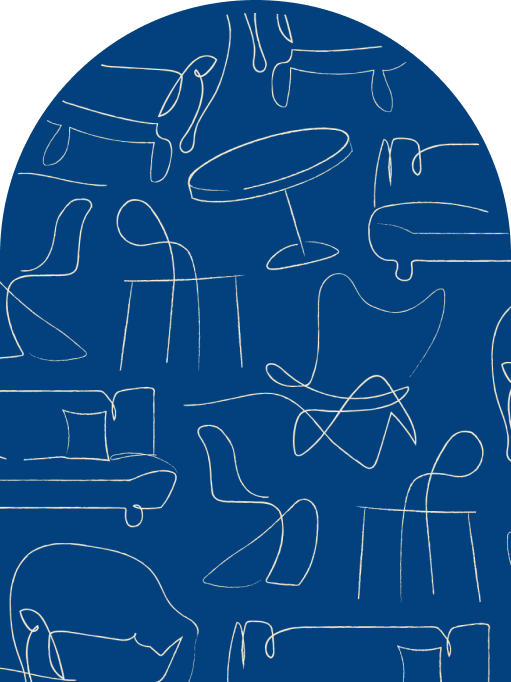 La Dimora
La Dimora Selections takes its name from the Italian phrase La Dimora which translates to "The Home". An exquisite & timeless selection of luxury home décor objects, handcrafted rugs and bespoke furniture meticulously carved for modern luxury living, recreating stories of time-tested crafts faded and smoothened over centuries.
Our mission is to redefine luxury by innovating, detailing, and embodying the design elements through craftsmanship. We believe in converging high intrinsic quality with unparalleled design alongside the ultimate consumer experience. Every home-ware selection at La Dimora Selections gets acquired from different corners of the world, a true blend of sensuousness and aesthetics that touch the soul to celebrate a story that reflects the artistic expressions of the artisans who created the alluring beauties.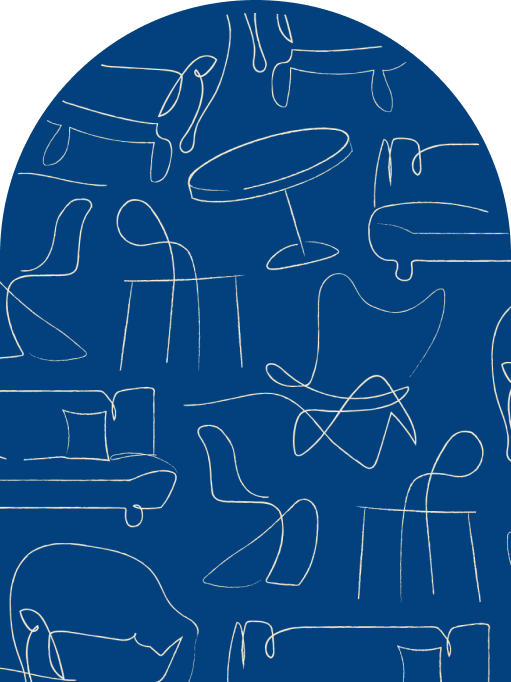 Ek Design
Ek Design is a furniture design and manufacturing studio based in Pune, Maharashtra. Since their inception in 2016, they have manufactured over 10,000 pieces of furniture comprising of a multitude of materials like Metal, Solid Wood, Cane Work and Upholstery.

Their design philosophies revolve around simple forms and minimalism paired with responsible use of materials. Their strength lies in fine woodworking which is depicted in our selection of products.
All their processes right from sourcing of materials to final finishing of the product are done in-house which ensures total quality control at every step.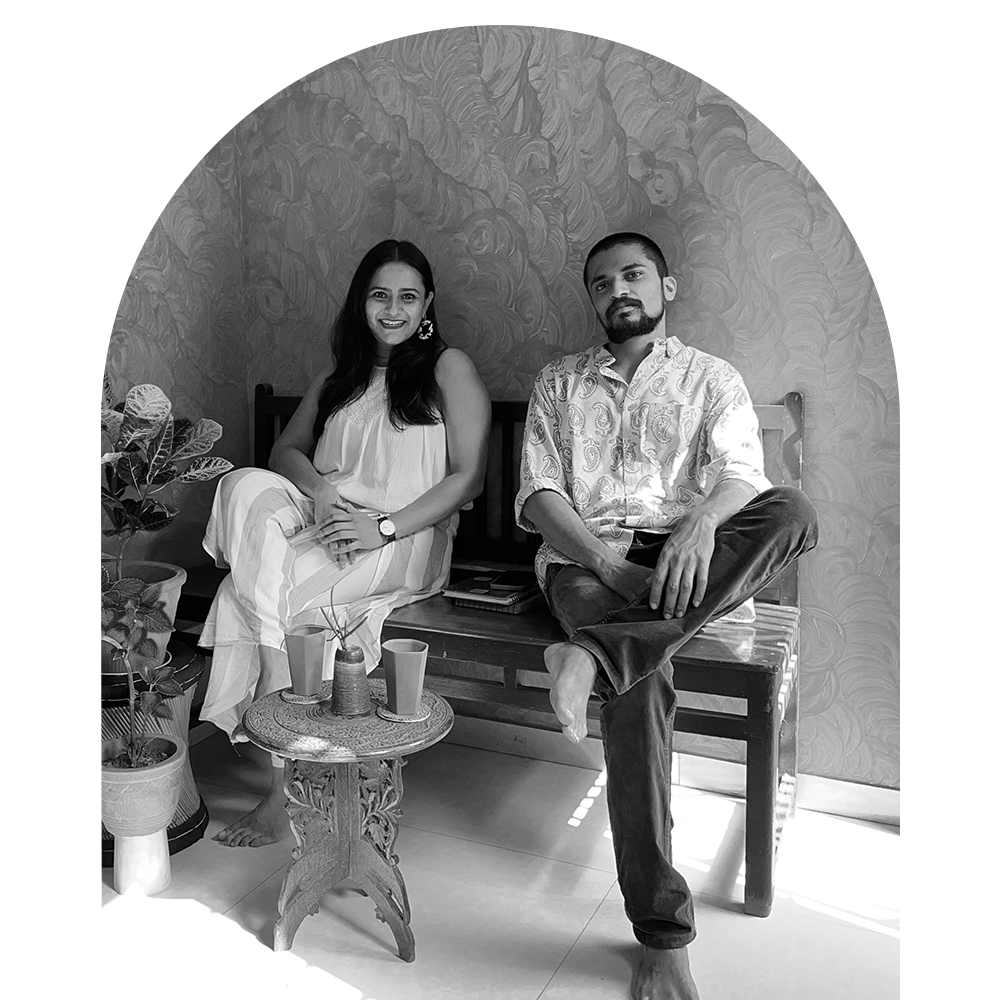 KEPH
Keyuri and Resheph together have co-founded KEPH Design studio with a zeal to bring forward a unique design sensibility to your doorstep. As the name suggests, KEPH is an acronym formed by the amalgamation of names of both the founders, KE coming from Keyuri and PH from Resheph.

They are paving the way to build a legacy of the unseen in an era of Pinterest inspired lookalikes. In their words, 'Our products go through rigorous Research & development along with live product testing, sometimes over years together to make sure that the designs we put out into the world are genuinely one of a kind'. Both KE & PH truly believe in Slow living and they practice this in the smallest of their actions, not just for their business but as a part of their lifestyle.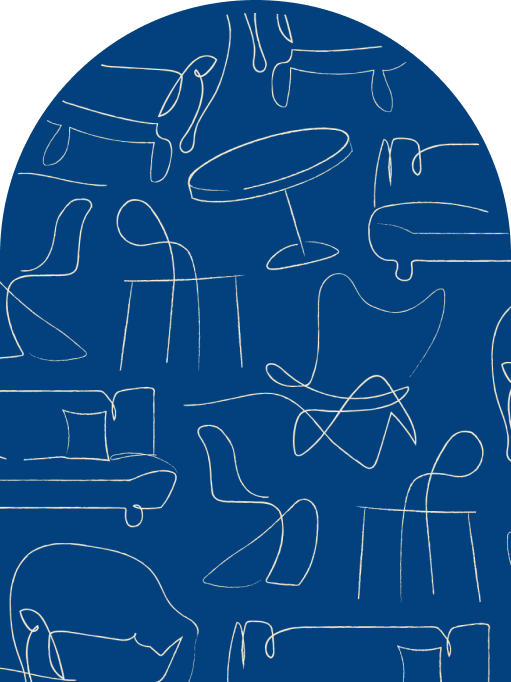 Quattrefoil
Quattrefoil is a metalware manufacturing studio by Oliver McInroy & Co, specialising in lighting, furniture and accessories. The design house aims to innovate and craft intriguing objects brought to life with meticulous craftsmanship. Their range of accent lighting, occasional furniture, and decorative accessories are a result of 30 years of labour of love which entailed countless hours of sketching, sculpting, foundry, spinning, and reworking processes.


Quattrefoil has been supplying its products successfully to some of the world's most prestigious retailers like Neiman Marcus, Crate and Barrel, Global Views, Tom Dixon, Eichholtz, and Michael Aram to name a few. They now bring their 'jewels' as they call it, to Indian homes. The brand's manufacturing process is environmentally-friendly, and follows fair trade practices towards their craftsmen and artisan partners.